Join us for service
EVERY SUNDAY MORNING
9am
1523 4th Avenue, Lc, la 70601
Welcome to Starlight Baptist Church, where Rev. Julian K. Woods is our Pastor.
We invite you to join us for worship and experience God through biblical teachings.
​
At Starlight Baptist Church it is our mission and vision to:
Love God and people,
Care for one another and our community; and
Share with the unchurched and dechurched.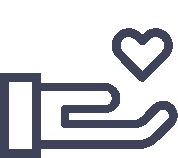 1.
2.
You may also text the word GIVE to (337) 427-7250, and it will take you directly to the website.
There Will Be COVID-19 Testing Here at "The Light"
Date & Time
TBD